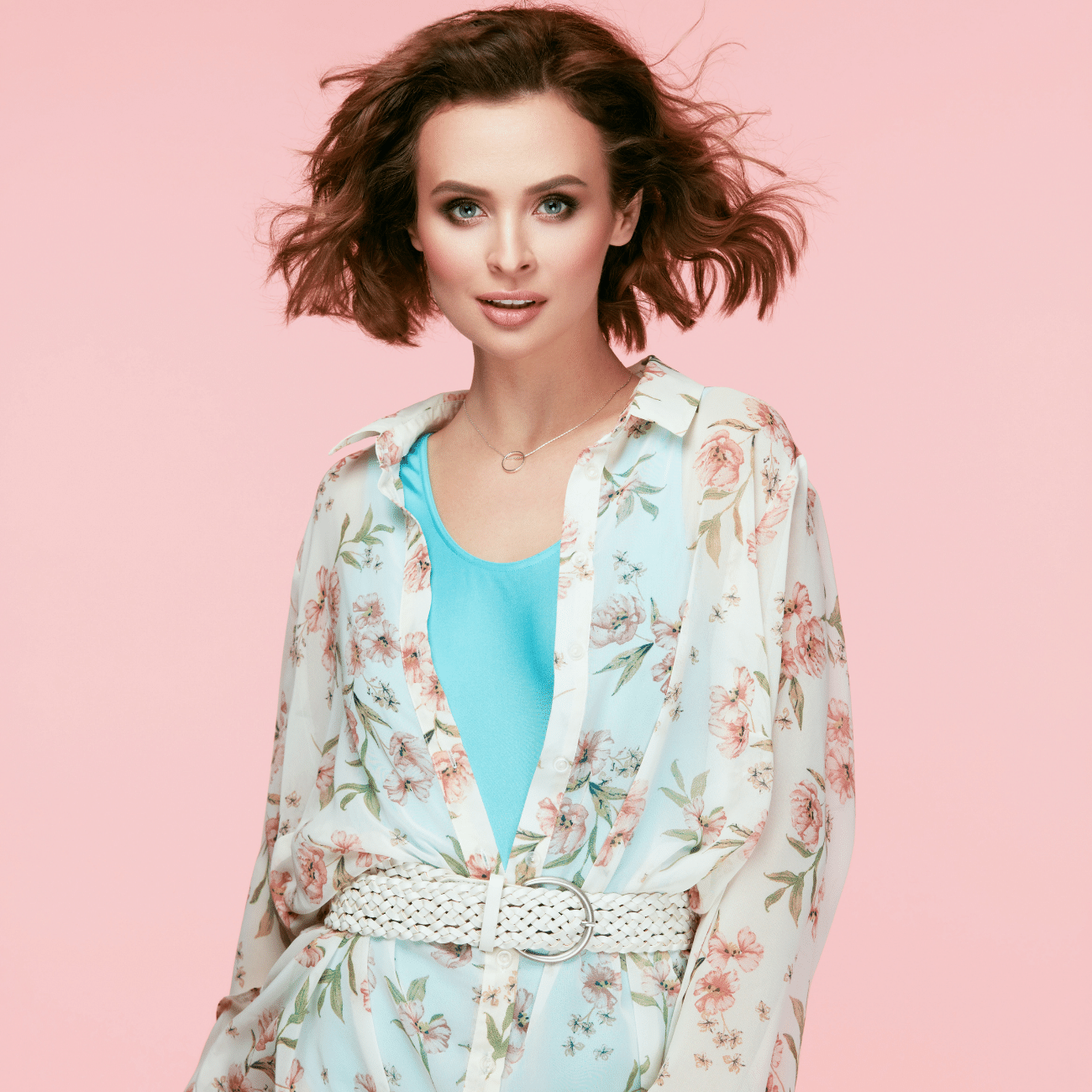 10 Spring-Summer Trends 2021 | Top Ten Wearable Fashion Trends & How To Style Them
Trend no 1: Trench coats:
Trench coats are the perfect wardrobe to wear in summer, winter, autumn, and spring. It gives us an elegant look. It's the best option to add to your everyday look because it's light-weighted and very comfortable to wear.
You can style it in multiple ways. It will look great whether you wear it with jeans and a shirt or with a miniskirt.
Oversized trench coat with all-black outfits is very trendy nowadays.
You can also wear it with the contrasting belt with a blazer to rock your spring look.
Trend no 2: Pastels:
Pastels are now back in trend. They are fun to wear whether with brighter shades or lighter shades. Pastels are one the hottest outfit to wear this spring-summer for 2021.
You can adopt a wide range of colors of pastels. You can also wear it with a combination of more than one color.
Trend no 3: Black and White:
Black and white are classic and every popular color to wear.
You can rock every look whether it's an oversized white jacket or black jumpsuit, a Cute white shirt with blue jeans, or a black blazer.
A black and white-colored blazer with a black shirt and black jeans. This outfit will look very graceful and the most day-to-day wearable.
Style a black jumpsuit and a white shirt underneath with black heels too. It will look like every gorgeous workwear outfit.
Trend no 4: Wide leg jeans:
Wide-leg jeans are everyone's favorites and back on-trend. There are multiple ways on the runway to style them.
An oversized cream shirt with high-waisted wide-leg jeans will look great together.
Wide-leg pants with a belted top are very trendy and stylish. You can wear square-toe ankle boots with them. It's the best combination.
Trend no 5: Floaty maxi dresses:
Floaty maxi dresses are just the perfect choice for a day out.
To wear it at work, just wear it simply with a belt or blazer.
You can wear bright and multicolor dresses if you're going for a summer vacation or it would be a great option to wear on the beach.
You can also wear it casually with a denim jacket.
Wear sneakers or sandals with your maxi dress for a more stylish look.
Trend no 6: Corsets:
Corsets are very stylish and perfect going with top or maxi. They make stand out with everything whether it's tops, dresses, or jumpsuits. Style your corsets under a sweater with trousers.
Wear them with heels and combat boots.
A sleeveless black shirt with a leather blazer will also look amazing and goes well with the 2021 trend!
Trend no 7: Stripes
Stripes make an outfit attractive. You can wear it casually on numerous occasions.
A Black and white striped shirt with denim jeans is a very comfortable and everyday look.
Also, try wearing a striped shirt with a decent white color t-shirt.
You can wear a turtleneck striped shirt underneath a jumpsuit.
Trend no 8: Chinos or Khakis
Chinos or Khakis are a combination of formal and classy. It can be very good workwear. They are made of very light fabric and very comfortable to wear.
The most common and favorite combination of chinos is with a dress shirt and blazer.
You can wear heels and light up the look!
Trend no 9: oversized shirts
Who doesn't like oversized shirts in spring-summer? Oversized can be designed in unlimited ways.
Oversized is commonly styles with simple black shorts.
You can wear a classic oversized white shirt with a pair of jeans
Trend no 10: Broderie Anglaise:
Broderie Anglaise is also back on trend in 2021. To be honest, their fabric is made for spring-summer. But not everyone wears it. This is for the one who wants to wear lace.
You can style it in various ways.
A turtleneck Broderie Anglaise shirt with blue jeans.
A short black cotton lace dress with heels is the hottest look nowadays.